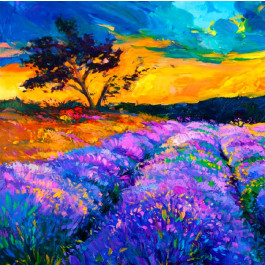 Matte Poly/Cotton Canvas- 21mil
Aqueos, Latex, UV, 21mil, 45' Rolls
Benefits:
- OBA Free and Acid Nuetral
- 35% Cotton and 65% Polyester for Anti-sag and Strength for Machine Wrapping
- Smooth, Consistent Weave
- High Color Gamut with True Skin
- Archival Quality Tones
Applications:
- Museum and Gallery
- Home Decor
- Photographic Reproduction
Availability: In stock
| Product Name | Price | Qty |
| --- | --- | --- |
| POLCAN 24" x 45' Roll | | |
| POLCAN 36" x 45' Roll | | |
| POLCAN 44" x 45' Roll | | |
| POLCAN 60" x 45' Roll | | |
Details
QM-POLCAN: Professional Artist Canvas
Exceptional quality canvas for the most discerning printer.
Compare it to any competitive matte canvas and you will find our QM-POLCAN is truly OBA Free
and acid neutral which translates to true archival quality.
The matte coating accepts heavy ink loads for rich color gamut, true blacks and skin tones.
Finish it with liquid laminate for a crack free gallery wrap.
TECHNICAL DATA: POLCAN – Professional ARTIST Canvas
SURFACE FINISH: Matte
BASE MATERIAL: 35% cotton 65% polyester
WEAVE: 2:1 Oxford
BASE WEIGHT: 420 GSM +/- 10%
CALIPER: 21 Mil +/- 2
BRIGHTNESS: 82 (ISO Blue Whiteness)
WHITENESS: 79 (CIE Ganz)
GLOSS MEASUREMENT: 3 +/- 10% by angle of 60°
OPACITY: 96
STORAGE: Indoor 1 yr. between 50-80° and 50-60% RH
ROLL LENGTH: 45 FT.
ROLL WIDTHS: 24", 36", 44", 50" & 60"
CORE: 3" with 2" adapter
PRINT SIDE: Print Side Out
INK RECOMMENDATIONS: AQUEOUS, LATEX, ULTRA VIOLET
Frequently bought together
Customers who bought this product also commonly purchased the following combination of items.
This Item: Matte Poly/Cotton Canvas- 21mil
Customers Who Bought This Item Also Bought