Custom Sizes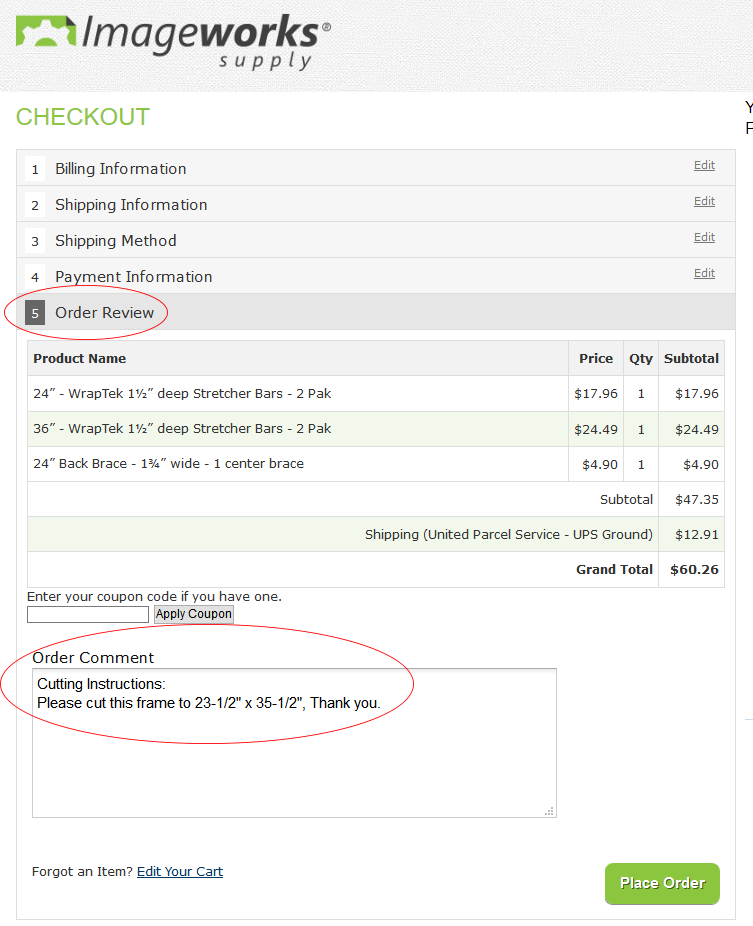 If you need custom sizes it is not a problem and there are no extra charges.
Instructions: Put all the bars and braces you need in your cart to make your frames rounding up to the nearest inch.
As shown in step 5 of the checkout process input into the comments box instructions to us for cutting the bars down to your desired sizes.
There are no products matching the selection.